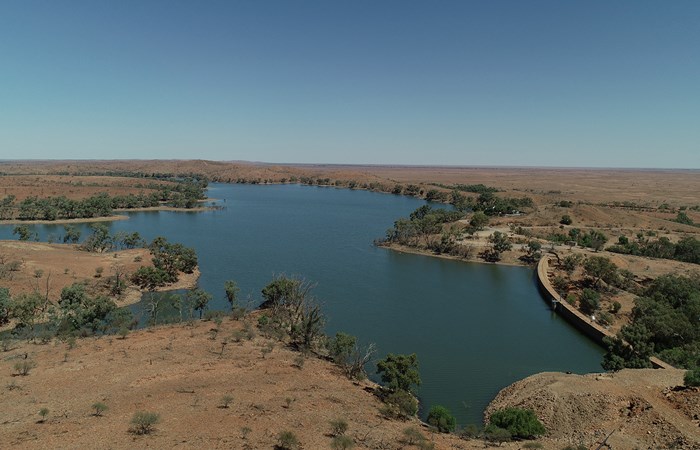 Umberumberka Creek Dam is located approximately 27 km northwest of Broken Hill and 9 km north of Silverton, on the Wilangee Road.
Community facilities include a picnic area and barbeques.
The dam was built in the early 1900s by the Broken Hill Water Supply Company, to help supply the growing population and mining industry.
The Umberumberka Waterworks Project was built as a complete supply system, consisting of dam and reservoir, steam pumping station, rising main pipeline to a balance tank on Blue Anchor Hill 2.7 km southeast of Umberumberka pumping station, and a gravity main from Blue Anchor Hill to Broken Hill at a distance of 25 km.
Construction commenced in June 1903 during a period of severe drought, however in August 1903 flood waters swept away the diversion works and the partially completed dam. The project was abandoned. Construction restarted in 1911, with commissioning taking place in 1915. The original Wolf Pumping steam engine was replaced in 1921 with a Harthron Davey pumping station, followed by another one in 1926. In 1960 Diesel-driven pumps were installed, and the steam plant was shut down but preserved. Most of the original system is still in place, except for the replacement of the original steam pumping engines in the very early years of the project.
More information